On July 13, 2019, Myelin Foundry celebrated their office inauguration with a grand opening ceremony at the Miraya Rose, Bangalore, India. After many months of working from a shared space, the move into the much bigger, modern and beautifully designed workspaces was very much welcomed.
The event brought together customers, investors, influential guests and the Myelin team including the founders Gopichand Katragadda, Ganesh Suryanarayanan and Aditi Olemann, and the COO, Sridhar Vaidyanathan. We also had the honor to welcome Dr. Kota Harinarayana, Padma Shri award winner, 'Distinguished Scientist' of DRDO and former director HAL, who was the chief guest for the event. As Programme Director and Chief Designer of Light Combat Aircraft, his efforts led to India successfully developing a state-of-art, world class high technology fighter aircraft.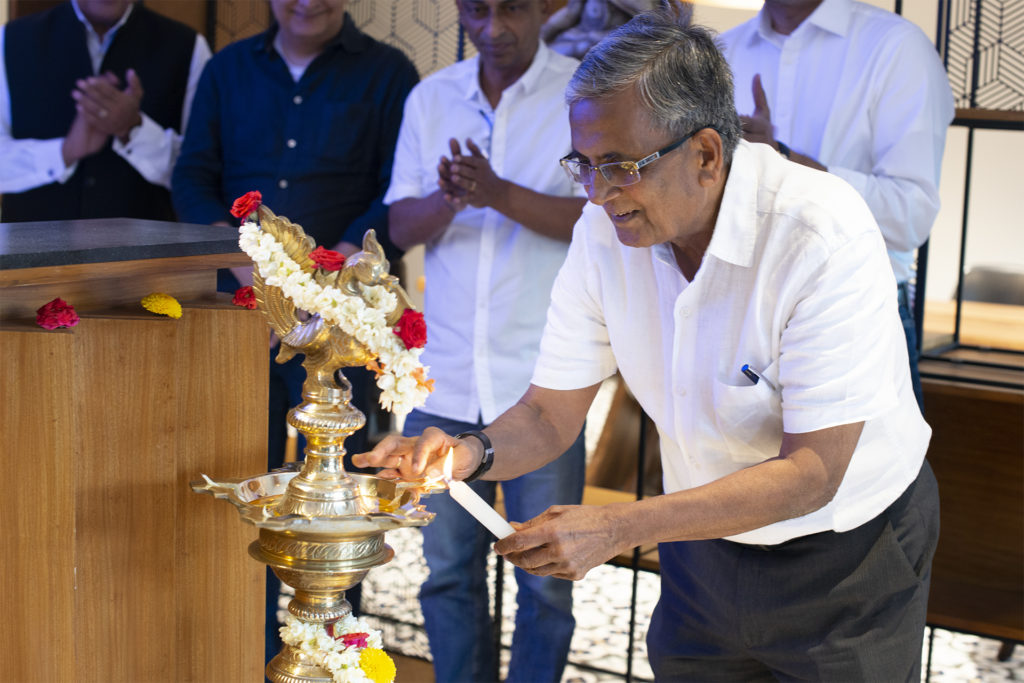 The ceremony started with the lamp lighting ceremony followed by a speech about the inception of Myelin by our founder and CEO, Dr. Gopichand Katragadda, and an inaugural address by Professor Kota Harinarayana.
Dr. Katragadda's spoke of how Myelin Foundry was incepted in 2018 with the co-founders and how it became a 20+ employee company in 2019, working on several different markets and applications.
Dr. Harinarayana's speech addressed how India's approach to implementation of AI has to be guided with a focus on adapting and innovating the technology for India's unique needs and opportunities. He spoke about the importance of increasing the productivity and income of the small farmer and ensuring sustainable agriculture are vital in a country like India. He also stressed on the importance of India taking a leadership on the incorporation of current socioeconomic processes with Artificial Intelligence/Deep Learning (AI/DL).
The floors were then opened for the various walk-around demonstrations and technical presentations on the various projects being carried out by our team.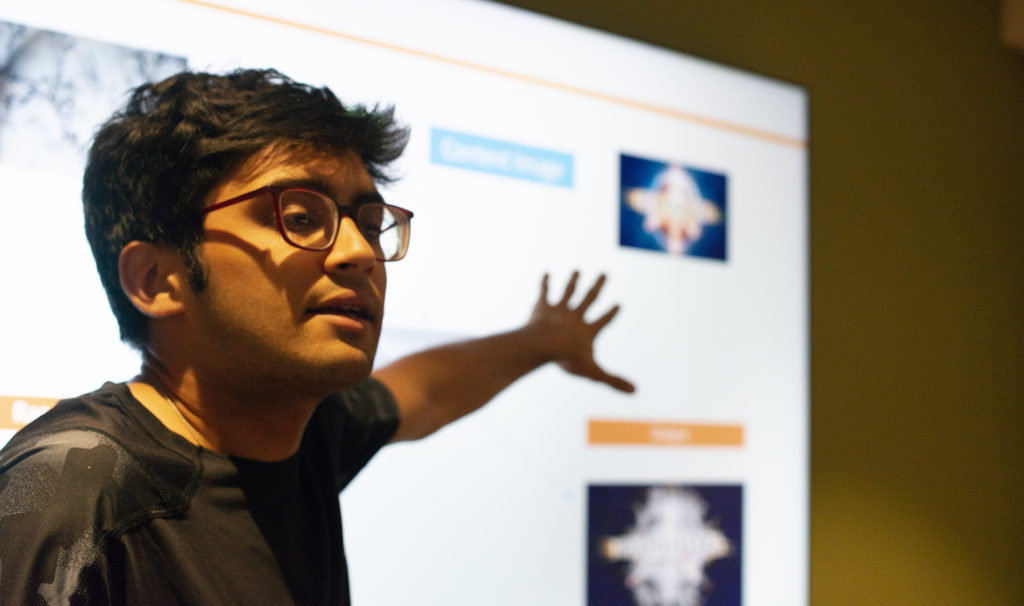 This inaugural event was a great success. It has gathered many customers and prospects from different industries interested in our innovative projects on AI. Our technical experts presented on AI powered scene generation, super resolution, semantic speech-to-text, national security applications and wellness. Our technical presentations have generated much interest and sparked a lot of curiosity.
It has been an overall successful event and we would like to thank each and every participant for attending the ceremony and the demonstrations.
New Bangalore office address:
Myelin Foundry – A-202/203, Miraya Rose, 2nd floor, Siddapura, Whitefield Bengaluru, Karnataka 560066
Tel: +91 80 6190 4242| www.myelinfoundry.ai | social@www.myelinfoundry.com